We invite you to register for the Seminar on the topics of sports journalism, young reporters and dual career, part of the project Promoting Dual Career through Education of Young Journalists (PRODUCE), co-funded by the Erasmus+ programme of the European Union.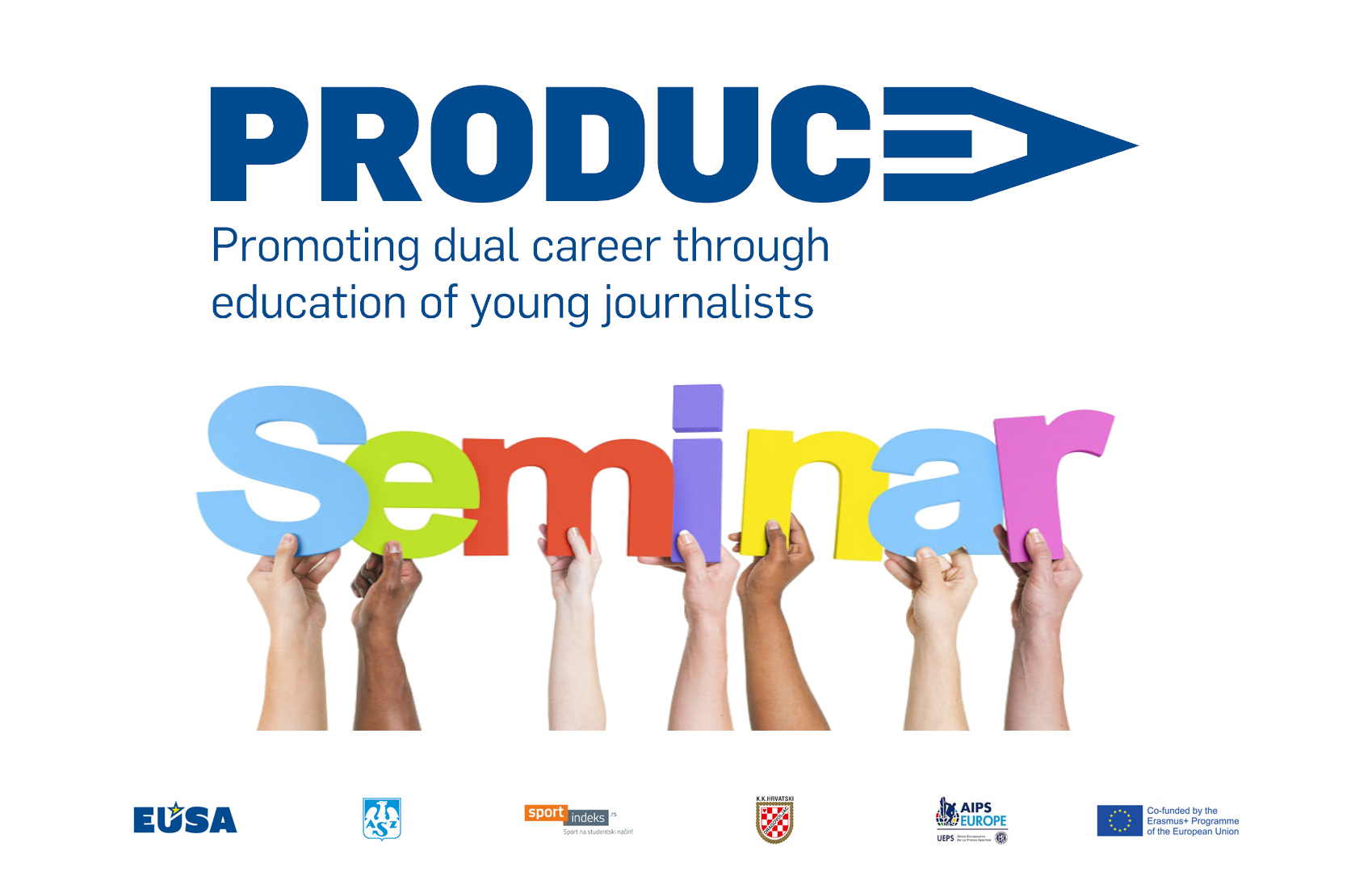 The seminar will be held in-person at the Hotel Academia in Zagreb on November 27, 2021, between 10am and 2pm. Use of masks is obligatory, and the participants need to have a valid possession of a green pass - Covid-19 certificate. Participation is not allowed if a person displays symptoms of Covid-19. Number of participants will be limited.

Please see the official invitation and the seminar programme. Register at: https://bit.ly/produce-seminar.